The Butterflies of the World Foundation
A Non-Profit Organization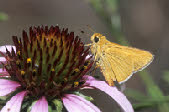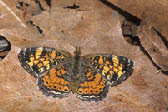 Mexican Yellow
Eurema mexicana, Boisduval, 1836
Subfamily Coliadinae
Taxonomy
There are about 1100 or so species within the family Pieridae. The family is further divided into three subfamilies, the Coliadinae which has about 300 species worldwide and includes the Sulphurs, Yellows and Brimstones, the Pierinae which has about 700 species worldwide and includes the Whites, Orange-tips and Jezebels, and the Dismorphiinae which has about 100 species mostly in the tropics and includes the Wood Whites and Mimics.
All photographs, artwork, text and website design are the property of The Butterflies of the World Foundation (unless otherwise stated) and are protected under national and international copyright laws. Photographs, artwork or text on this website may not be reproduced in any way without prior written consent of The Butterflies of the World Foundation.
General Information:
Eurema mexicana is found in south-central United States then southward. It is known to make long migrations as far north as Canada. It can be found in most environments and avidly gathers nectar and males mudpuddle. Where found it has three to four broods.
Lifecycle:
The green caterpillars can be found on legumes such as fern acacia and locust. The larvae hatch from conical shaped whitish eggs.