The Butterflies of the World Foundation
A Non-Profit Organization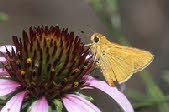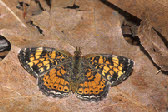 Papilio canadensis, Killdeer Mountains Wildlife Management Area, Dunn County, North Dakota, 13 June 2003 Ref #: I-170-10.3
Canadian Tiger Swallowtail
Papilio canadensis Rothschild & Jordan, 1906
Subfamily Papilioninae
Tribe Papilionini, Fluted Swallowtails
Taxonomy
There are about 600 species within the family Papilionidae. The family is made up of 3 subfamilies, the Parnassiinae, which has about 50 species of Parnassians and Apollos that are found mostly in the montane regions of the nothern hemisphere, the Baroniinae, which has only 1 species, Baronia brevicomis from western Mexico, and the Papilioninae, which has about 550 species found worldwide. The subfamily Papilioninae is further divided into 4 tribes, the Teinopalpini, which include 2 species from the Himalayas, the Troidini, which has about 130 worldwide species including the birdwings, the Leptocircini, which has about 140 species and includes kite Swallowtails, and the Papilionini, which has over 200 worldwide species and includes the fluted swallowtails in which Papilio canadensis belongs to.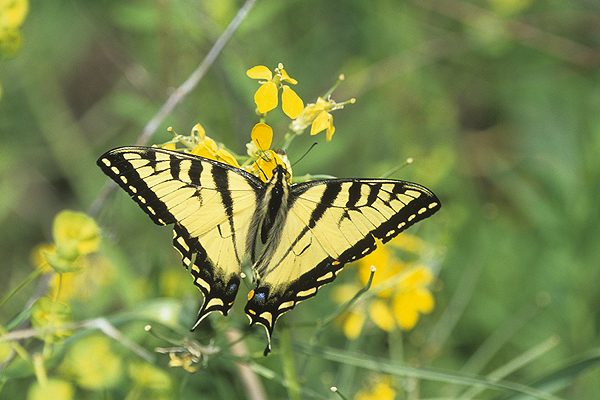 Papilio canadensis, Denbigh Experimental Forest, McHenry County, North Dakota, 26 June 2004 Ref #: I-267-12
General Information:
Papilio canadensis was recognized as a distinct species from the Eastern Tiger Swallowtail in 1991. The two species are very closely related and hybrids do occur where their ranges overlap. It is found throughout the northern tier of states of the U.S. then north throughout Canada. It is common throughout most of its range and prefers woodland edges. It avidly collects nectar and males can also be found in numbers imbibing minerals from the edges of lakes, rivers, and puddles on gravel roads.
Lifecycle:
Larval hostplants include many trees and shrubs. Some of the more common are birch, aspen and black cherry. Immature larvae look like a bird dropping. Mature larvae resemble a snake. Larvae have eversible organs called osmeteria that are used to chemically deter predators.
All photographs, artwork, text and website design are the property of The Butterflies of the World Foundation (unless otherwise stated) and are protected under national and international copyright laws. Photographs, artwork or text on this website may not be reproduced in any way without prior written consent of The Butterflies of the World Foundation.