The Butterflies of the World Foundation
A Non-Profit Organization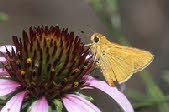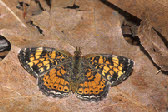 Two-tailed Swallowtail
Papilio multicaudata W. F. Kirby, 1884
Subfamily Papilioninae
Tribe Papilionini, Fluted Swallowtails
Taxonomy
There are about 600 species within the family Papilionidae. The family is made up of 3 subfamilies, the Parnassiinae, which has about 50 species of Parnassians and Apollos that are found mostly in the montane regions of the nothern hemisphere, the Baroniinae, which has only 1 species, Baronia brevicomis from western Mexico, and the Papilioninae, which has about 550 species found worldwide. The subfamily Papilioninae is further divided into 4 tribes, the Teinopalpini, which include 2 species from the Himalayas, the Troidini, which has about 130 worldwide species including the birdwings, the Leptocircini, which has about 140 species and includes kite Swallowtails, and the Papilionini, which has over 200 worldwide species and includes the fluted swallowtails in which Papilio multicaudata belongs to.
Papilio multicaudata, Moody Plateau, Little Missouri National Grassland, Billings County, North Dakota, 31 July 2004 Ref #: I-282-4.6
General Information:
Papilio multicaudata has one of the largest wingspans of the western U.S. butterflies. It can be very common and it avidly collects nectar from many flowers. Males can also be found in numbers imbibing minerals from the edges of lakes, rivers, and puddles on gravel roads.
Lifecycle:
Larval hostplants include chokecherry, ash and hoptree. Larvae rest in curled leaves lined with silk. They have eversible organs called osmeteria that are used to chemically deter predators.
All photographs, artwork, text and website design are the property of The Butterflies of the World Foundation (unless otherwise stated) and are protected under national and international copyright laws. Photographs, artwork or text on this website may not be reproduced in any way without prior written consent of The Butterflies of the World Foundation.